5 key signs that your finance team should outsource accounting
Outsourcing is easier than ever these days, with remote working and cloud software making it quick and simple to collaborate with someone external to your business.
Making use of an outsourced accounting service can be a cost-effective option to keep yourself compliant with tax law while freeing up time for your finance team . Depending on the level of service you get, you might also be able to benefit from expert financial advice.
Here are five signs you should think about outsourcing accounting.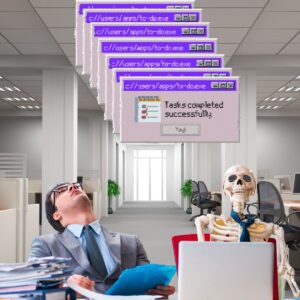 1) Your team is spending too much time on repetitive tasks
If your finance team is constantly stretched because they're spending their days on repetitive accounting and bookkeeping work, that's a clear sign you could benefit from outsourced accounting.
Not only is it demoralising for skilled professionals to spend their time doing the same tasks over and over, it also eats into time they could be spending on more advanced work.
An outsourced accountant can take the burden off your team, introducing efficient processes and online accounting systems, so they can save time and focus on more valuable tasks.
2) You're noticing errors and delays
Missing deadlines and letting errors creep into your accounts can lead to some serious consequences. If you've got persistent problems in areas like payroll. Other areas of your business could end up being affected – not to mention the stress and frustration this can cause for staff.
In the worst case, accounting mistakes could lead to trouble with HMRC, and penalties for incorrect or late information.
If you're encountering errors and delays, it's a sign that your finance team lacks the time and resources to handle the volume of work they're doing. By outsourcing to an accountant you trust, you're ensuring accurate and timely results.
3) Your records are confusing
Proper record-keeping isn't just about collecting all the data. It's also about presenting it in a way that's clear to understand at a later date.
Having untidy records is a risk to your business. It means the information you can extract from them is limited, and you run the risk of losing important details – especially if the people on your team who understand them end up leaving the business.
An outsourced accountant will prepare your financial information in a clear, standard format, so you can have confidence in your records and continue to use them in the future.
4) You're struggling to understand the numbers
Preparing your accounts is one thing, but really understanding them – and making decisions based on them – is another.
If your financial information seems incomprehensible, an outsourced accountant or FD can help you to understand the key details. They will explain the narrative behind the data, and what it means for your business, helping you to turn that information into practical actions.
5) You're growing your business
Managing everything in-house might have made sense at one time, but many businesses reach a point where their internal resources aren't enough to cover the finance work that needs doing, but they aren't big enough to justify expanding the team or hiring a dedicated FD, either.
A virtual FD can bridge that gap, acting as your strategic partner and working with you to make better decisions and grow your business even further.
If you are looking for help from an outsourced finance manager or want support on financial outsourcing services, get in touch with us on info@teamsas.co.uk.